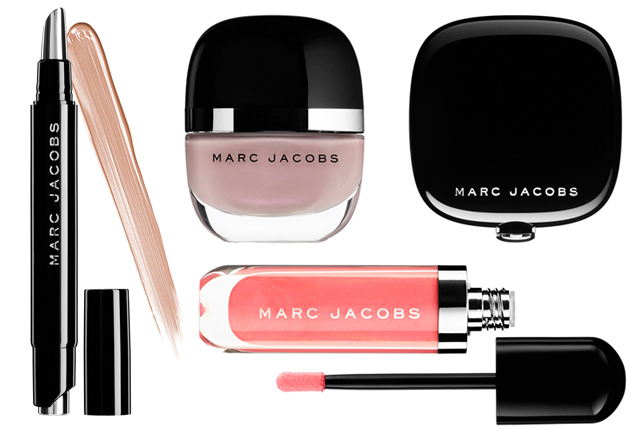 For over a year
Marc Jacobs
announced his first beautyline with
Sephora
.
And the line is coming closer and closer. Jacobs has been revealing images of the collection on the brands Instagram-page.
The collection is pretty massive, the 122 products are divided in four different categories;
Smart Complexion, Blacquer, Hi-Per Color
and
Boy Tested Girl Approved
are the names of the categories.
You can find the images of the products after the jump.
Samiya Cusman
Products for the base of your face such as foundation, powder and concealer are in the
Smart Complexion
line.
The
Blacquer
line draws the focus more on the eye with eyeliners, mascara's and Lash lifters.
The eyeliners and mascara's are available in on shade, blacquer; the blackes black with the shiniest shine.
The
Hi-Per Color
line adds color to the eyes and lips with Marc's' Lovemarc's Lip Gel and Plush Shadow Eyeshadow palletes.
Boy Tested Girl Approved is Marc Jacob's favorite.
#Marcthemoment, the collection will be available from August 9th in the US & Canada in-stores and the online webshop of Sephora and selected Marc Jacob stores.
We can expect the collection to drop next year in Europe.
Keep an eye out on MarcJacobsBeauty.com!