Everybody knows how fond I am of models and in my enthusiasm I always want to share their stories and success with the world.
I want my readers to get to know the models to prove there is more than meets the eye.
Instead of posting images of their editorial work, I want to post more of their stories and achievements so you understand how and why they inspire and you might get inspired by them too!
And I hope it gives you a new perspective of (fashion)models.
This post is dedicated to the fantastic Supermodel, Joan Smalls!
Joan Smalls has worked very hard to get to were she's now.
That shows us that hard work truly pays off!
And if you don't know her by know.. You will!
Versace, Alberta Ferretti, Stella McCartney, Gucci
Joan Rodriguez Smalls comes from a multi-ethnic and is of African, Spanish, Taino Indian, Irish and Hindu descent.
She was determined to become a model in The States, hoping that a model's salary could mean a better life for her and her family.
Her father was willing to fund her trip to the States for casting with one condition, that she get a college education.
Joan graduated Magna Cum Laude (Super super high-honors) but she felt unhappy being unable doing what she wanted to.
At the age of 19 she then moved from her hometown, Hatillo, Puerto Rico to her aunt's place in Queens.
From then on it was only hard work for Smalls.
She got signed with Elite Model Management in 2007, after a couple of jobs, she left Elite and got signed with IMG.
After that things just got better for Joan.
Her breakthrough was in 2010 when she was chosen by Ricardo Tisci as an
exclusive
to walk the spring Givenchy 2010 Fall Couture show.
Since then she has walked shows for Gucci, Givenchy, H&M, Chanel, Roberto Cavalli, Alexander Wang, Balmain, Fendi and many, many more.
Been (and was the face) in campaigns of Chanel, GAP, H&M, Prabal Gurung, Versace, Estée Lauder and more.
She walked at least 15 runway shows during the last fashion week and is one of the most coveted girls on the runway as well for campaigns and editorials!
Besides that she's also co-hosting MTV's fashion series, ''House of Style'' with model colegeau, Karlie Kloss.
And so the long-legged beauties followed the footsteps of Cindy Crawford, Rebecca Romijn, Bar Rafaeli as they revived the show from its 3 year absence.
The ''all the way Puerto Rican gal'' became the new face of Estée Lauder in 2011 and signed to its line-up of global beauty ambassadors.
She is the first latina face of the company!
And to top all that, Joan is also a sweetheart! She's involved with a non-profit organization called 'Project Sunshine', where she helps children with medical needs.
Models.com
ranked her as number 1. model in the world and she still is since the 12th of September, 2012.
She ''feels honored that the industry is paying attention and gives accolades for her work.''
Yet she still remains humble and grateful after all the hard work she has put in her career.
And to get there to, after all, hard work pays off.
The woman is a hardworking graceful, strong, beautiful and inspiritational young model.
She inspires me so much and I hope she inspires you too.
Joan has achieved allot and she just working her way up!
Samiya Cusman
Highlights of Joan Smalls' career
She appeared in Ricky Martin's ''It's Alright'' music video which came out in 2006
Joan signed with Elite Modeling Management in 2007
Becomes the face of Ports 1981 in 2008
Joan signs with IMG Models in 2009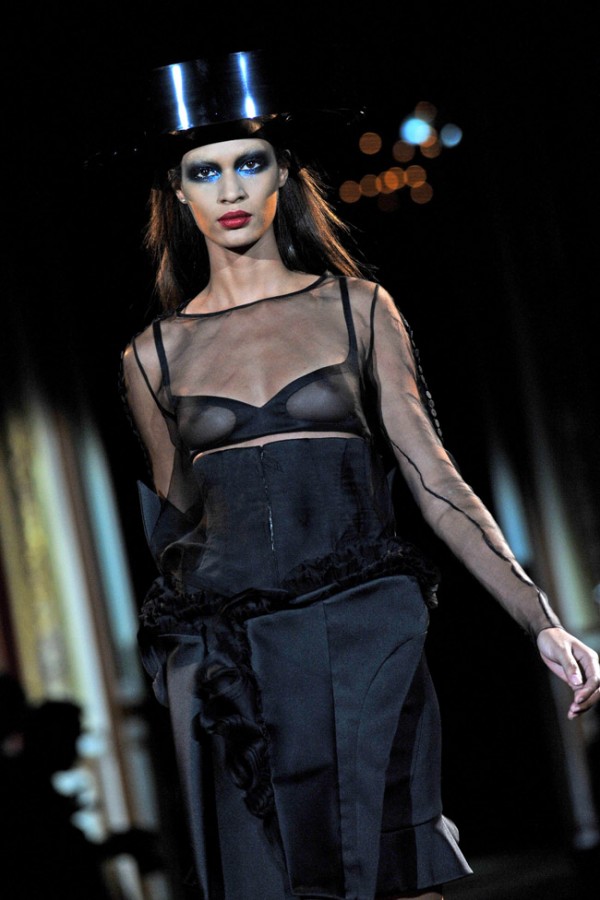 She walked in the Givenchy Couture in Paris as an exclusive
Joan became the face of Gucci's campaign next to Raquel Zimmermann
In 2011 she became the face of Stella McCartney's Spring 2011 campaign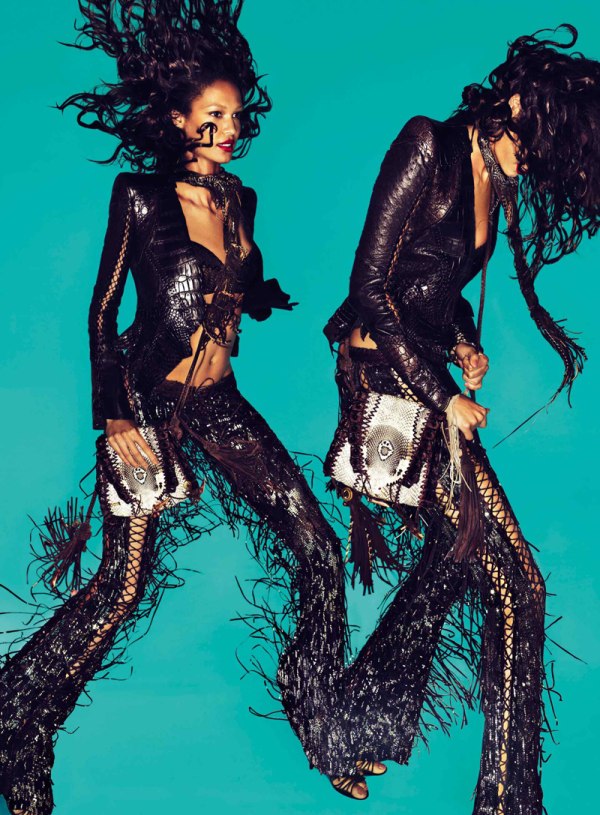 Also for Roberto Cavalli Spring 2011 campaign
Joan appeared in the Vogue Italia all black spread, alongside Chanel Iman, Jourdan Dunn and more in 2011
Joan signed with Estée Lauder in 2011 and became the first latina face to represent the brand!
She walked her first Victoria's Secret Fashion Show in 2011
Smalls escorted Balmain designer, Olivier Rousteing at the Met Ball in 2012
Models.com ranked her No. 1 on the top 50 models list in September, 2012!!
A few months later, the first episode of
MTV's 'House of Style',
which was hosted by Joan and colleague and friend,
Karlie Kloss
went online in
October, 2012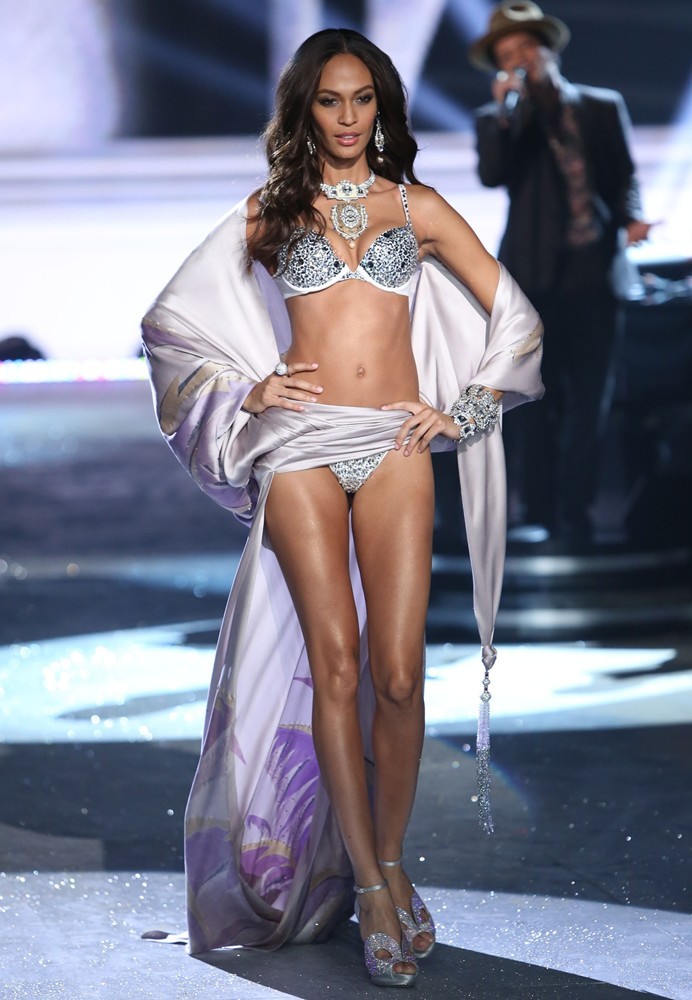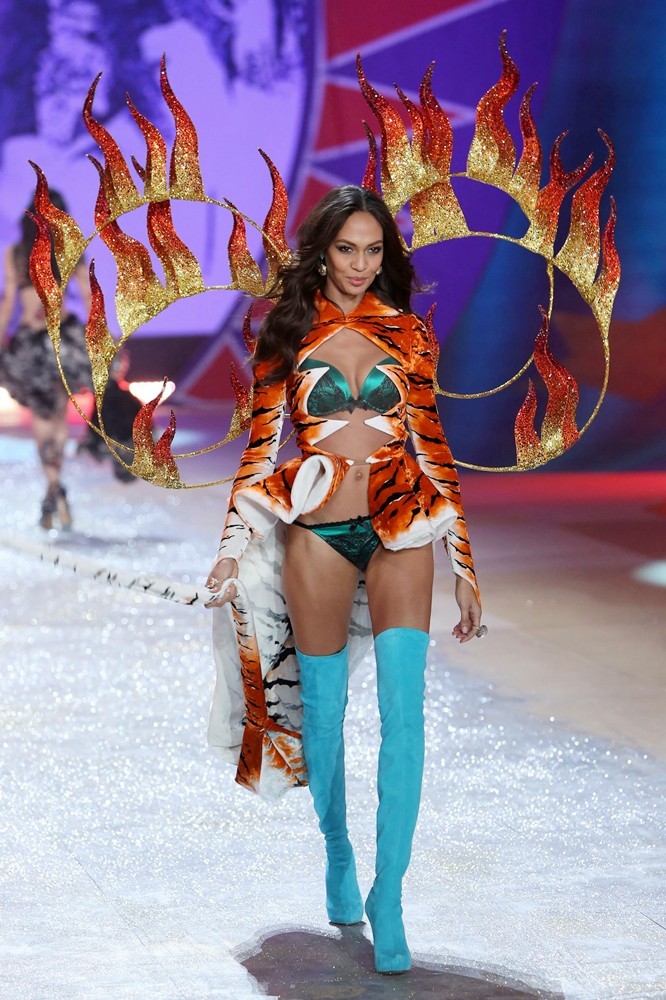 In
2012
she walked her
second Victoria's Secret Fashion Show!
Joan escorted
Tom Ford
to the
2013 Met Ball!
Alongside models
Daphne Groeneveld, Liu Wen and Lindsey Wixson,
Joan got named a '
New Icon
' for
H&M's 'The New Icons' Spring 2013 Campaign
!
Joan walked in the
Ultimate Gold Collection Fashion Show
in
Cannes
on the
23th of May
The looks were curated by
Carine Roitfeld, Joan
wore
Givenchy