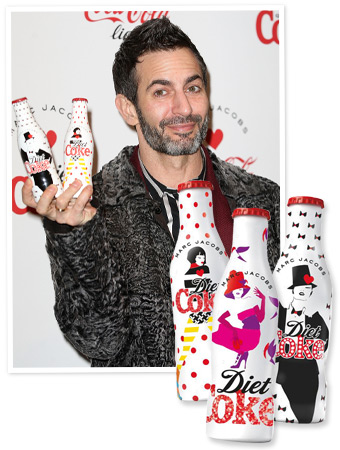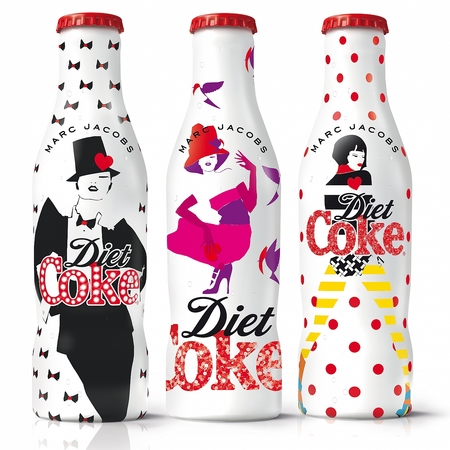 I've showed you the cans Marc Jacobs designed for Diet Coke.
But now I can show you the designs for the bottles!
Click here
to see the cans.
Marc Jacobs is stepping into the footsteps of Karl Lagerfeld and Jean-Paul Gaultier who've also designed for Diet Coke.
The designs were inspired by the 80's, 90's and 00's because of the 30th anniversary of Diet Coke.
The three bottles were announced as 'J'aime les années 90' (I love the 90's) at an event in London.
You can buy the bottles within a month in selected European shops.
- Samiya Cusman