The 55th Annual Grammy Awards were held on February 10, 2013 at the Staples Center in Los Angeles.
It's the biggest achievement an artist can get! Click here to see the winners and performances.
The Grammy's had a dress code this year which demanded that no female breasts, buttock cracks or areas of genitalia were allowed to shown.
Katy Perry and Kelly Rowland both taken risks with their dresses.
Katy Perry wore a beautiful mintgreen Gucci gown with a 'boob window'.
Kelly Rowland on the other hand wore a Georges Chakra Couture gown which flaunted some of her bodyparts.
Take a look below for the looks.
- Samiya Cusman
Rihanna wore a stunning red dress of Azzedine Alaia!
I was quited surprised by the popstar! I expected a daring and rebel outfit of her, but this is better, way better!
I think Katy Perry's look was the 'talk-of-web' after the Grammy's.
She played it very risky by wearing a stunning embellished mintgreen Gucci gown.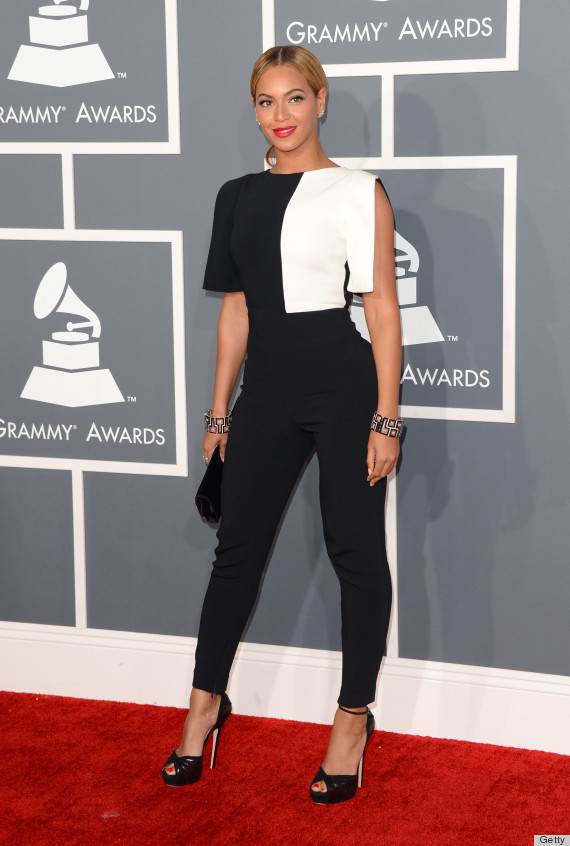 Beyoncé wore a beautiful and retro outfit of OSMAN by Osman Yousefzada.
It's chic and very stylish, as usual! I wonder with what she amazes us next time.
I like the fact Queen B is wearing pieces of unknown designers lately.
The graphic black and white top brings attention to her arms and the sleek pants show off B's famous curves.
Kelly Rowland was wearing a Chakra Couture gown.
The gown flaunted some of her bodyparts in a beautiful and mysterious way.
I love it!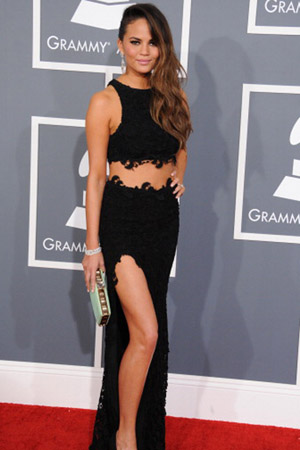 Chrissy Teigen really killed it with her Joy Ciocci dress!
It's so perfect! The bare midriff, the slice up to the hip, just perfect!
I love that she's not showing her legs of like Angelina Jolie did, it's just standing there.
Taylor Swift looked like a Greece godess with her white J. Mendel gown!
The gown was accented with silver cutouts.