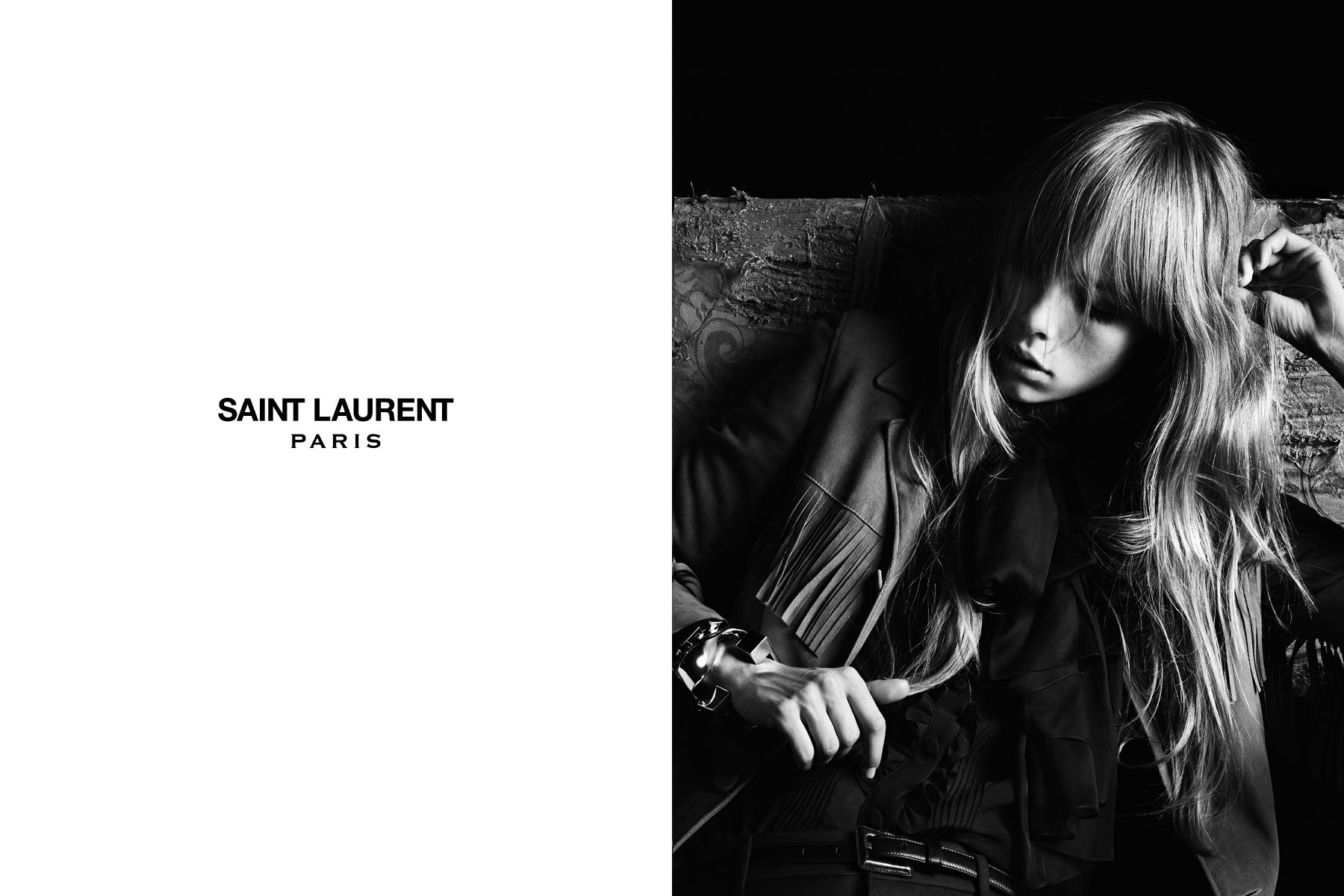 Saint Laurent Paris has revealed their first images of their ... campaig with the model Julia Nobbis.
Now they've unveiled their new images of the campaign with Edie Campbell and Beck Hansen.
All images were captured by Saint Laurent's Hedi Slimane.
Edie is wearing several garments with fringes and long dresses. I really like the accessories!
Beck is donning suits, but on every image he's wearing a new shirt. It's looking good!
Take a look at the collection below.
- Samiya Cusman