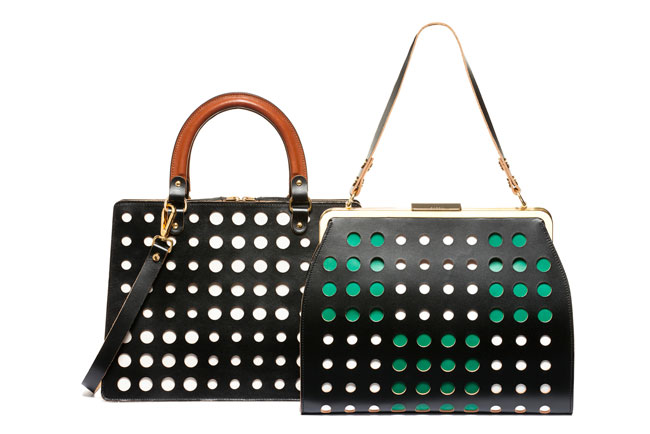 The new summer edition collection of Marni really shows you their unmistakable style.
It consists of handbags, framed bags, shoppers and clutches with metal closures.
I really like the decorative element of the bags. They perforated in the calf leather bags which is contrasted by multi-colored faux leather or one-tone arrays.
Take a look at the collection and video of how its made, below.
- Samiya Cusman