Let's take a look on the fashion highlights of 2012.
Looking back 2012 a year full of highlights, new trends and exciting fashion news.
Below you can read all the higlights and trends I enjoyed.
- Samiya Cusman
The MetGala 2012
On the 7th of May one of the most important yearly events went down in New York City.
Im talking about the The MET Gala 2012 wich was held at the Metropolitan Museum of Art's Temple of Dendur.
As celebration of the new exhibition of ''Schiaparelli and Prada: Impossible Conversations.''
-hosted by
Carey Mulligan, Anna Wintour,
and
Miuccia Prada
herself, as well as honorary cochair
Jeff Bezos.
As usual celebrities from around the globe came to the Costume Institute Gala, wich was once again hosted by Vogue. You could call it the most important '' fashion event of the year!
Doutzen Kroes, Marc Jacobs, Beyoncé, Giselle Bunchen and Pharell Williams are few names of all the celebrities who joined the event.
All looking marvelous.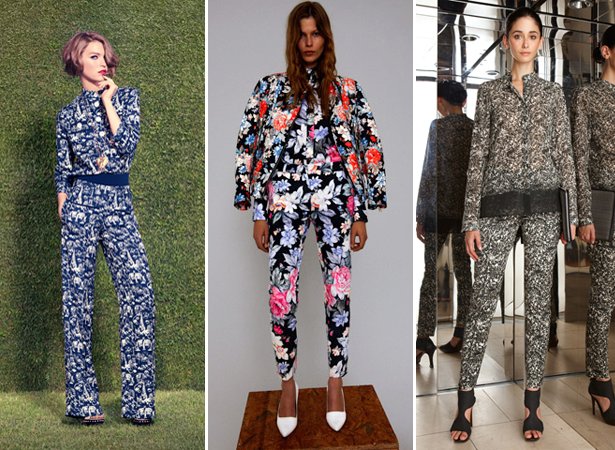 Head-to-toe covered in prints
First designers came with lovely printed pants which has taken over the streets.
But now they've added matching garments to create suits to their print obsessions.
Head-to-toe print might seem like a scary and daring trend at first thought.
But if you match it with a pair of coloured heels or go for an laid-back look by matching it with a white tee I'm sure it'll look fab.
H&M X Maison Martin Margiela
After collaborations with Versace and Marni Swedish-retailer H&M worked with Maison Martin Margiela for a collection which went on sale on 15 November 2012.
It was a bold collection with very nice items.
I personally liked the Mens collection more than the womens.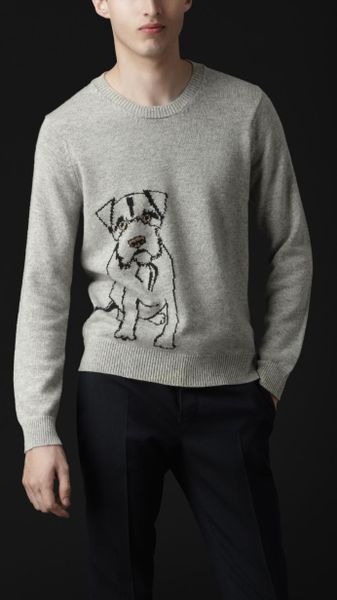 Year of the animals
2012 Was indeed the year of the animals.
Several designers and retailers had animals on their garments.
But the pieces of Givenchy and Kenzo Paris were the most loved and most wanted.
Givenchy is very famed of their star shirts and their garments with a rottweiler.
Kenzo Paris had a tiger gracing their sweater. And especially bloggers were very fond of these sweaters.
And Burberry Prorsum had their terriers and owls.
Finally our own VOGUE!
A big fashionhiglight this year in The Netherlands has got to be when the first
Vogue Netherlands
was released!
Rumors were going on about the first Dutch edition of rhe very loved fashionmagazine and on the 22th of March 2012, Dutch fashionlovers couldn't wait to get their hands on the first copies!
It's now the 19th international VOGUE magazine.
Most people thought that our two Dutch leading models, Doutzen Kroes and Lara Stone, would be gracing the first Vogue Netherlands cover.
But instead, they have wisely choosing the Dutch rising models Ymre Stiekema, Josefien Rodermans and Romee Strijd.
The models were framing a cover with the headline ''Number One In The Netherlands'' (Nummer Één In Nederland)
Lara Stone finally graced the cover of the May issue and Doutzen Kroes was on the December issue, which I own!
Pastel
Models were parading over the runways in the spring/summer runway shows of designers such as Louis Vuitton, Lanvin, Oscar de la Renta and Marc Jacobs.
Wearing sweet pastel colored clothing.
I loved this trend because of it's softness.
Most used colors were mint green, lavender, baby blue and candy pink.
Nicolas Ghesquiére leaving Balenciaga
Nicolas Ghesquiére
leaving the French fashion house Balenciaga was a big highlight of 2012.
Fashionista's and fashionisto's all over the world were shocked.
After 15 years of working relationships, Ghesquiére and the brand has decided to end it.
Rumors about the British Christopher Kane who might become the new creative director weren't true.
But then Balenciaga announced that Alexander Wang will be the successor of Nicolas Ghesquiére.
The annual Victoria's Secret Fashion Show
The annual Victoria's Secret Fashion Show is the one and only show I look forward to!
This is not just an ordinary fashion show, with a minimalism backdrop.
It's a fashionshow with the best music.
But this year, it's was more a concert with models..
The camera's were pointed at the artist more often than the models which quite annoyed me.
However I still enjoyed the show and the models looked amazing.
But the show was over before you knew it!
And as you might know, most of my favorite models are Victoria's Secret Angels or Models.
So another reason to love the annual VSFS is to see all my fave models in one show!
Model of the Year Cara Delevingne
Cara Delevingne
followed the footsteps of her older sister
Poppy Delevingne
by getting into the modelindustry.
The London model has had an outstanding year full of contracts, shows and features.
She has walked her first Victoria's Secret Fashion Show, signed contracts with Burberry as well as Chanel.
She made cameo in the new movie
Anna Karenina
with Keira Knightley and has been as DKNY's newest face.
And to top it all, she has won the British Fashion Model of the Year!
I absolutely adore this gal! I love her style, it's daring, tomboy-ish,
The big-browed model has become a modern style icon.
Nowadays many people think of models as long, skinny women who walk on the streets with a tight bun.
And Cara has changed that image, I love her for that!
Army Inspired
Lots of retailers and designers were inspired by the army style.
Armygreen Parka´s, Camo Jackets and Army/leather jackets were the most weared garments.
I personally loved the armygreen parka and especially the one
Doutzen was wearing.
Also lots of sneakerbrands were inspired by this trend for their shoes.
And even highfashion designers like Valentino and Lanvin have been using this trend for their shoes.