Let's take a look on the fashion highlights of 2012.
Looking back 2012 a year full of highlights, new trends and exciting fashion news.
Below you can read all the higlights and trends I enjoyed.
- Samiya Cusman
The MetGala 2012
On the 7th of May one of the most important yearly events went down in New York City.
Im talking about the The MET Gala 2012 wich was held at the Metropolitan Museum of Art's Temple of Dendur.
As celebration of the new exhibition of ''Schiaparelli and Prada: Impossible Conversations.''
-hosted by 
Carey Mulligan, Anna Wintour,
 and 
Miuccia Prada 
herself, as well as honorary cochair 
Jeff Bezos.
As usual celebrities from around the globe came to the Costume Institute Gala, wich was once again hosted by Vogue. You could call it the most important '' fashion event of the year!
Doutzen Kroes, Marc Jacobs, Beyoncé, Giselle Bunchen and Pharell Williams are few names of all the celebrities who joined the event.
All looking marvelous.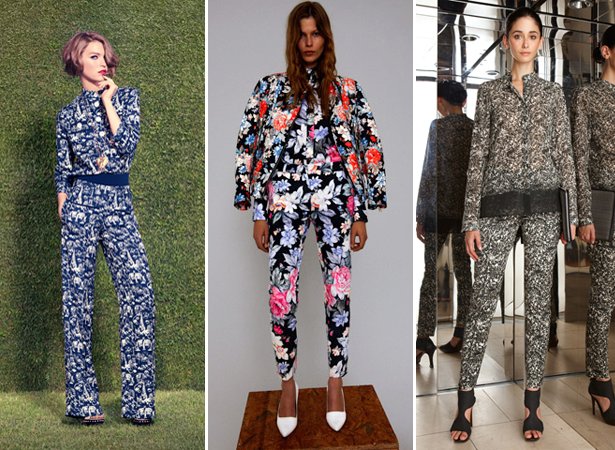 Head-to-toe covered in prints
First designers came with lovely printed pants which has taken over the streets.
But now they've added matching garments to create suits to their print obsessions.
Head-to-toe print might seem like a scary and daring trend at first thought.
But if you match it with a pair of coloured heels or go for an laid-back look by matching it with a white tee I'm sure it'll look fab.